If you've been eagerly awaiting your chance to make the most of your garden, now is your time to shine! Summer is the best time of year for getting together outdoors and relaxing in the sun – make your home a party destination with these tips!
1. Build a deck or patio
Imagine being woken up on a Sunday morning by the sun shining through your window. You go to the kitchen to make yourself some tea or coffee to start the day and head out onto your patio where you can feel the sun on your skin and hear a symphony of birdsong. Sounds dreamy, right?
Possibly the best way to start your backyard makeover is by creating a patio or patio – not only does this create more living space, but it's also cheap and low-maintenance. Decks and patios are great for people who enjoy spending time in their backyards but don't want to invite dirt and debris back into their homes. With the addition of a furnished patio or patio, your garden will look a lot more elegant and inviting.
Best of all, you'll be the ideal summer party host! Whether you enjoy hosting barbecues or prefer a cozy get-together with friends and a few drinks, a patio or patio will serve you well. Plus, it's relatively cheap to build yourself!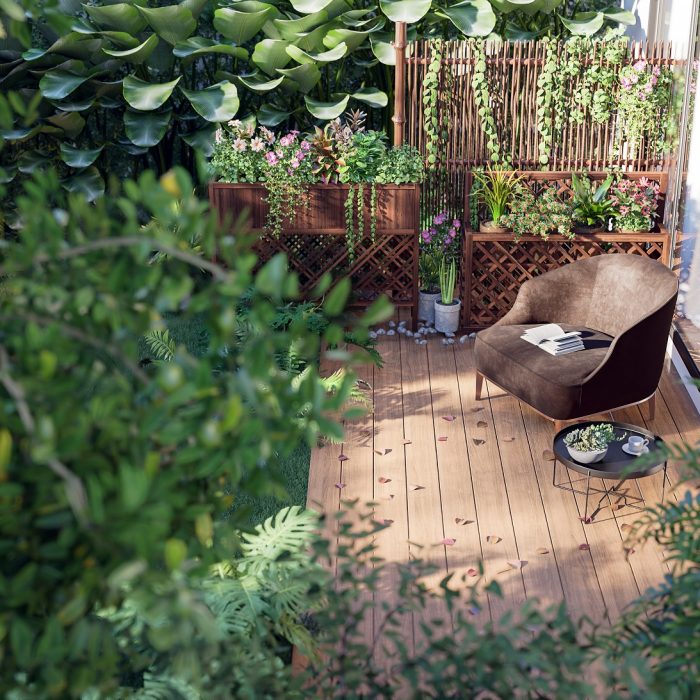 2. Add furniture for lounging
It's easier to spend time in your garden when you create a cozy space for you and your friends – that's why adding seating is an important part of maximizing your garden's potential. No matter how you choose to relax, your seat choice goes a long way in creating a more welcoming atmosphere and a place to retreat to after a long day.
The challenging part is choosing the seating that's right for you. For example, if you're planning to sunbathe, you might consider adjustable lounge chairs. If your main goal is to entertain guests, you can opt for sofas and chairs – a rattan sectional is perfect if you have the space for it! For something simpler, Adirondack chairs are classic, sturdy, and can even be inexpensive. It all depends on your aesthetic and practical preferences!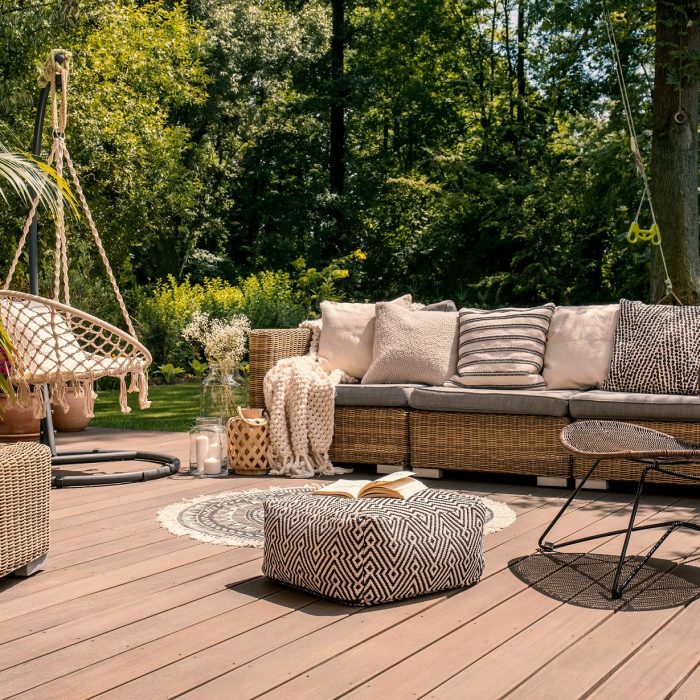 3. Add some green
If you're looking for an easy way to add some natural beauty to your garden, you can't go wrong with planting flowers! Perennials are a great choice—with the right care, they bloom every year, which is a lot easier than planting brand new flowers every spring. If you want to attract wildlife like butterflies and hummingbirds to your yard, consider planting pollinator-friendly flowers. These pollinators will even deter pests that may damage your new foliage! Talk about a double whammy.
Aside from flowers, you can always try your hand at planting vegetables, herbs, and fruits! Not only can growing your own produce save you money, but it is also much more rewarding. Especially homemade tomatoes taste fantastic in summer – perfect for your burger or a caprese salad. If you don't have a lot of space, fruits like strawberries do well in small containers. Herbs are surprisingly easy to grow, and some may need to be stored in herb crates. Rosemary and oregano are just a few of the herbs that grow way faster than you can use them!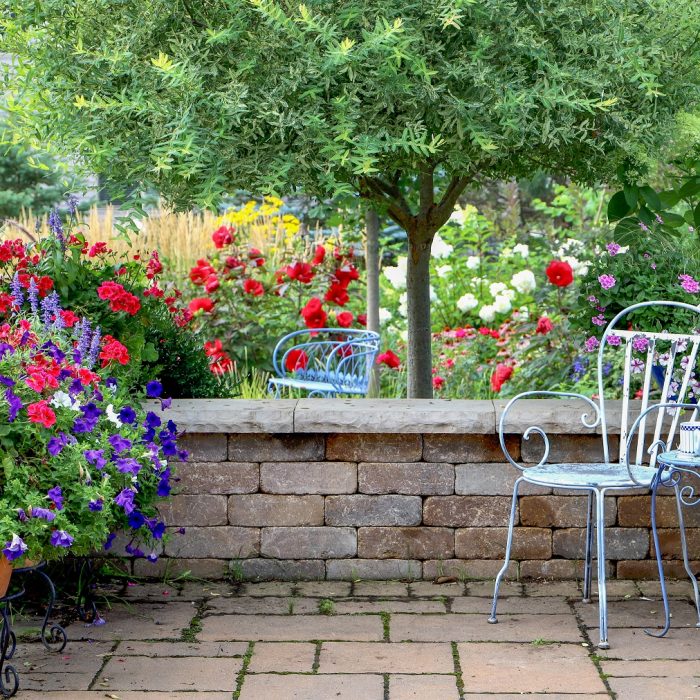 4. Add a fire pit
A fire pit is a great centerpiece for an outdoor space! In addition, building your own is relatively cheap. Fire pits are perfect for outdoor parties and BBQs, especially on chilly nights. It is functional and contributes to the cozy ambience of your garden. Snuggle up with your friends and family around the fire and chat until the wee hours.
If you don't have a grill, simply place a griddle on your fire pit to use for cooking! Or keep it simple and use it to roast marshmallows. Either way, fire pits add aesthetic appeal and added functionality to your garden well into the spring and summer months.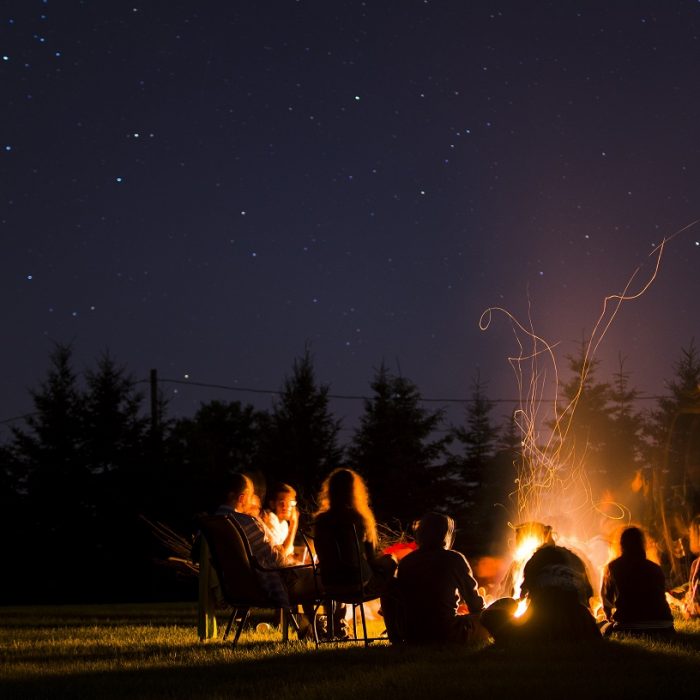 5. Light it up!
If you want to add even more functionality to your outdoor space, think about what lighting you want to use. Incorporating lights into your new backyard design will improve the ambiance AND make your yard safer and more sheltered. After all, no party should have to end just because the sun goes down, especially in summer!
There are a number of cost-effective landscape lighting solutions – the choice is yours! Solar lights are energy efficient so you don't have to worry about increasing your electricity bill. Spotlights are great for illuminating paths; Fairy lights create a cozy atmosphere with different levels of brightness. Of course, you can mix and match different lighting methods as you like.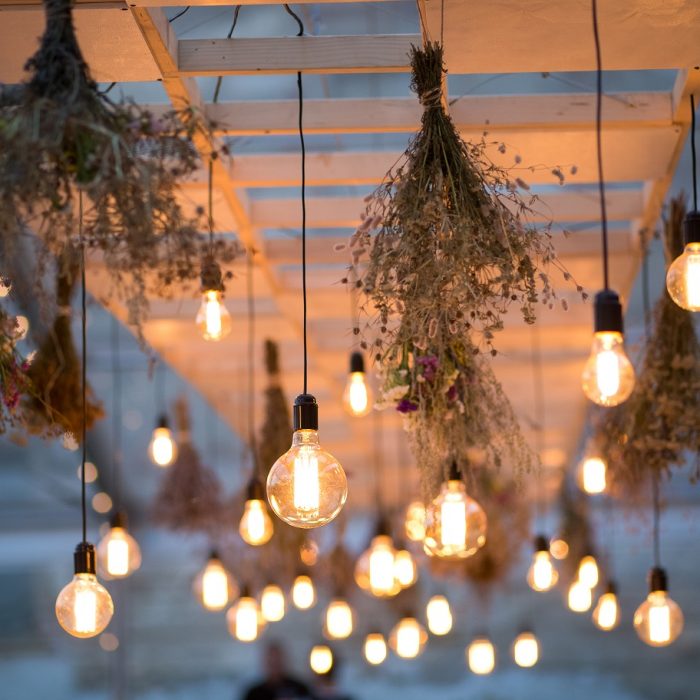 The sky is the limit when it comes to leveling up your outdoor space in the summer! You can add a variety of features, many of which are relatively inexpensive to buy or build yourself. This is the best way to make the most of the summer sun!
If your current garden just isn't for you, maybe it's time to think about your next step – it might be closer than you think! Contact the experts at your local Total Mortgage branch to start the home buying process!